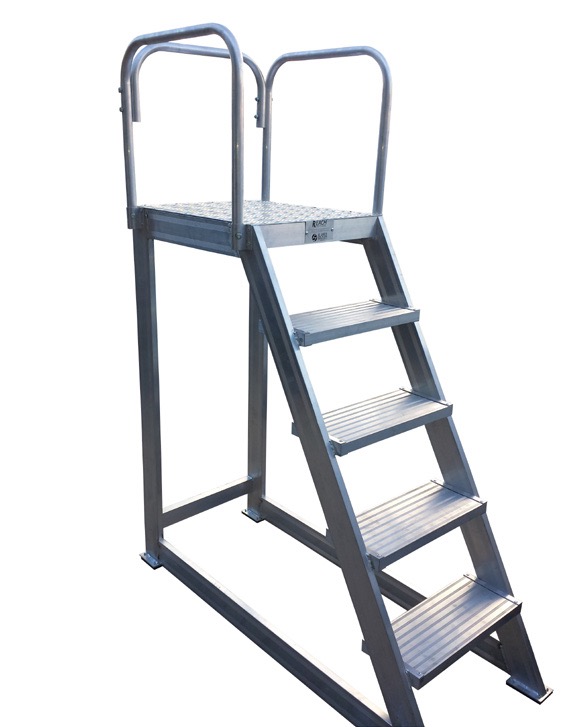 Heavy Duty Stools
Customised stools for plant maintenance and shop floor access. Fully welded system with several add-ons, including wheels, rubber padding to handrails and wider steps. The large platform area allows safe and convenient standing.
Product Code: HDS
Product Features:
Heavy duty Aluminium Alloy gives great strength, lightness and durability to carry out various works at height.

Fully welded solutions.

Single sided step access at a 60° angle step (standard) or 45° angle step available on request
(note: dimensions will differ).

Wide step (depth and width) allow effortless ascent/descent.

Large anti-slip platforms.

Optional extras: Guardrail, wheels, etc.
Standard Dimensions:
Step interval: 250mm (200mm for 45°)
Step width: 400mm standard
Step depth: 180mm (240mm for 45°)
Step angle: 60° (45° option available)
Platform dimensions: 400mm (width) x 300mm (depth)
Guardrail option available.