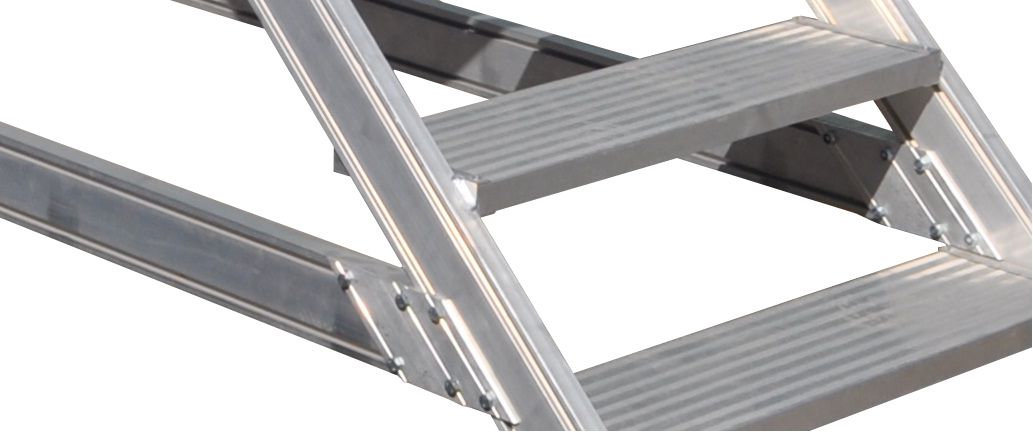 Bridging Steps Ladder
Bridging Steps Ladder allows pipes, conveyor belts, production lines and stationary machines to be traversed without affecting surrounding operations. Wheeled or permanently fixed options are available. This solution is ideal for factories, the aviation and petrochemical industry.
Product Code: BSL
Product Features:
Ideal solution for accessing areas wherein path may be obstructed i.e. piping, conveyor belt system, machines drainage pathway.
Large platform also allows work/ maintenance/ supervision to be carried out comfortably.
Nut/bolt system makes assembly/ disassembly easy and reduces transport and storage costs.
Standard Dimensions:
Width: 800mm (standard)*
Platform dimensions: width based on step width
Platform Length: 600mm standard*
Step depth: 240mm (for 45°), 180mm (for 60°)
Handrail height – based on step angle
Guardrail height: 1000mm*
Step angle and interval:
For 45° – step interval is 200mm
For 60° – step interval is 250mm
*Sizes can be changed as per request.